About the Muscatine County Farm Bureau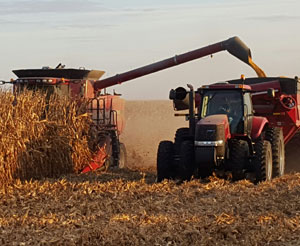 Sometimes our name throws people. Yes, Muscatine County Farm Bureau works for farm families in our county, but our work reaches well beyond the farm – benefiting all county residents in all walks of life.

It's always been that way, ever since Muscatine County Farm Bureau was started in 1912. Back then farmers, teachers, bankers, chamber of commerce officials, and other community leaders joined forces to support a way of life and an economic driver that benefited them all: agriculture. Muscatine County Farm Bureau was the third county farm bureau to be organized in Iowa and is part of the Iowa Farm Bureau Federation.

What does agriculture in Muscatine County look like? According to the 2012 USDA census, there are 786 farms that average 274 acres. These farms contribute to 6,200 jobs in the county or 24% of the total county employment.

Though a lot has changed over the years, we remain committed to the people, progress, and pride of Iowa. We cherish and represent the values Iowans embody: dedication to hard work, passion for the land, and character rooted in faith and family.